Have you noticed the early symptoms of glaucoma? Are you worried about losing your vision? If so, it's important to seek treatment right away. Miller Optometry in Yucaipa offers comprehensive glaucoma treatment. Dr. Miller and Dr. Dosaj treat glaucoma and offer a variety of other eye care services, including contact lens exams, disease diagnosis, and other eye care options. Here's what you need to know if you think you have glaucoma.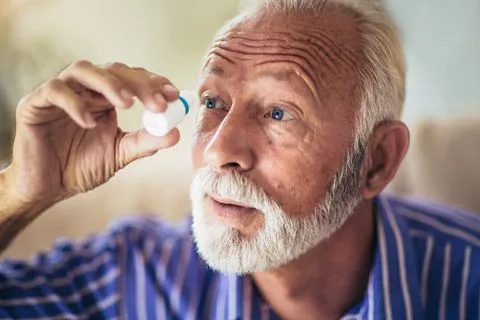 What Causes Glaucoma?
Glaucoma is caused by increased pressure inside the eye. This can happen when the eye doesn't drain fluid properly. The increased pressure can damage your optic nerve, which is responsible for sending signals from the eye to the brain. Damage caused by fluid and pressure buildup cannot be reversed. This is why regular visits with an eye doctor are so important. The glaucoma test is painless and fast, allowing your eye doctor to determine the health of your eyes.
Glaucoma Symptoms
In its early stages, glaucoma may not cause any symptoms, which is why regular eye exams are so important. The symptoms of open-angle glaucoma include significant vision loss, seeing halos around lights, and pain in the eye. If you experience any of these symptoms, call our office right away. If you have closed-angle glaucoma, the symptoms include blurry vision, nausea, eye pain, and seeing halos around lights.
Glaucoma Treatment
The best way to treat glaucoma is to prevent it from happening in the first place. This is why regular eye exams are essential, especially as you get older. If you are diagnosed with glaucoma, there are a few different treatments available:
The most common treatment is eye drops. This helps reduce the pressure in your eye and protect the optic nerve. If you cannot use eye drops or they are not effective, your doctor may recommend surgery.
Surgery is usually the last resort but can be very effective in treating glaucoma. Laser eye surgery is quick and effective. Your optometrist may recommend this treatment option if you've already tried medication or eye drops.
Contact Our Family Eye Care Center in Yucaipa, CA
If you're worried about glaucoma, the best thing to do is schedule an appointment with our Miller Optometry. Dr. Miller or Dr. Dosaj will perform a comprehensive eye exam and glaucoma test. Call our team today at (909) 797-0134 or reach us through our website by using our online contact form.