At Miller Optometry in Yucaipa, CA, we treat various disease and conditions, such as dry eye. Dry eye, also known as dry eye syndrome, is a condition that occurs when your eyes don't produce enough quality tears. Since tears lubricate the eyes, when there are not enough tears or if they are of poor quality, you may experience pain, itchiness, or grittiness. You can learn more about the causes of dry eye syndrome below: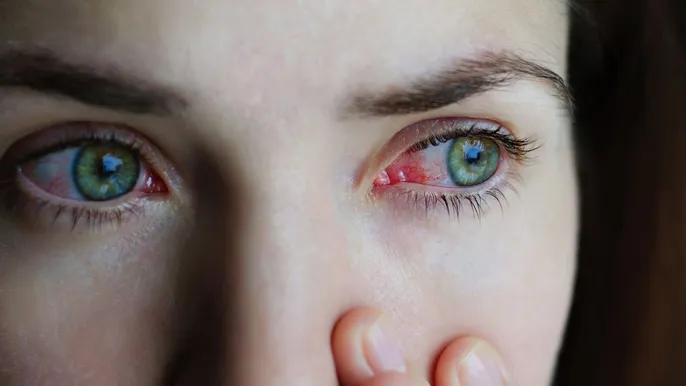 Causes of Dry Eye Syndrome
When you visit us, our optometrists will perform a physical exam and speak with you about your lifestyle to determine the root cause of your dry eye syndrome. The condition can be caused by various internal or external factors. For example, the sunny and dry climate in California can cause tears to evaporate and lead to dry eye syndrome. Some other causes of dry eye include:
Prolonged screen time
Underlying health conditions like thyroid disorders and diabetes
Aging
Certain medications
Certain medical procedures, such as LASIK
Treating Dry Eye Syndrome
At Miller Optometry, we offer various treatments to help reduce your discomfort. However, our optometrist will first conduct and eye exam and discuss your symptoms with you to learn more about your condition. For those with a mild case of dry eyes, some treatments our eye doctors might recommend include:
Eye Drops — Prescription and non-prescription artificial tears or eye drops may provide immediate relief, as these drops can provide moisture to your eyes
Blinking Exercises — We can suggest blinking exercises that you can implement into your routine to alleviate discomfort
Humidifier — Dry eyes that occur only in the home or office may be resolved by simply adding a humidifier
Lifestyle Adjustments — If your symptoms are caused by certain lifestyle habits, we can recommend modifications that can provide relief
In more serious cases of dry eyes, our optometrists might suggest Intense Pulsated Light (IPL) treatment. This method uses gentle pulses of light to target and unclog blocked tear glands.
Contact us for an Appointment Today!
If you are experiencing symptoms of dry eye syndrome, our team at Miller Optometry in Yucaipa, CA, is happy to help. To learn more about the treatments that we offer or to schedule your appointment, contact us at (909) 797-0134 today.